Charming Belgian TV presenter Marcel Vanthilt tries to get to grips with the New York rap scene. Interviewees include LL Cool J and Schoolly D, but this featurette is as sensitive to social nuance as it is musical.
It catches Blur on the brink of exploding Britpop, looking sharp but muddled, and often the worst for wear. Car crash highlights include Damon Albarn falling off a loudspeaker and John Peel expressing playful indifference to their music.
Canvey Island pub-rock combo Dr Feelgood gets the cinematic treatment from The Great Rock 'n' Roll Swindle director Julien Temple.
17. Amy (2015)
Asif Kapadia's Oscar-winning film about Amy Winehouse expertly stitches together everything from hopeful home movies to line-ending concert appearances when the jig was really in place.
The unsung voices behind the stars finally get their due in this tale of backup singers like Darlene Love and Judith Hill.
Wim Wenders has always been drawn to misfits, from Patricia Highsmith's Ripley in The American Friend to Harry Dean Stanton as the eternal wanderer in Paris, Texas. He brings his taste for the outsider to this film about the Cuban ensemble making their first trip to America.
Turmoil is a gift for the musical documentary. Wilco had their eyes full soon after photographer Sam Jones started filming them: they got rid of two of their members and got dumped by their record label. From the chaos, a great album (Yankee Hotel Foxtrot) and a revealing film emerged.
Nick Cave's recent documentaries One More Time with Feeling and 20,000 Days on Earth feature a mature and thoughtful artist. For unforgiving grit and grime, there's Uli M Schueppel's black-and-white film of Bad Seeds' 1989 US tour, heavy on the boredom and frustrations of life on the road.
Michel Gondry documents the sights on and off stage of a Bed-Stuy party launched in 2004 by Chappelle, who transported audience members from his hometown of Dayton, Ohio. Performers include Kanye West and Lauryn Hill; political commentary is infrequent but consistent, with Fred Hampton Jr, son of a murdered Black Panther and chairman of the prisoners of conscience committee, telling the crowd, "Hands up, eyes open, fists closed.
The unbridled creativity of folk musician Daniel Johnston is inseparable from his setbacks as he battles bipolar disorder. He sings! He preaches! He attacks his manager with a lead pipe! Through it all, director Jeff Feuerzeig keeps a sympathetic eye.
Part-documentary, part-staged reality (a technique the film's co-director Jack Hazan pioneered in his David Hockney documentary A Bigger Splash), this inserts a fictional roadie into the real world of The Clash. on tour. Steamy and often ugly portrait of a band in full swing and a country in decline.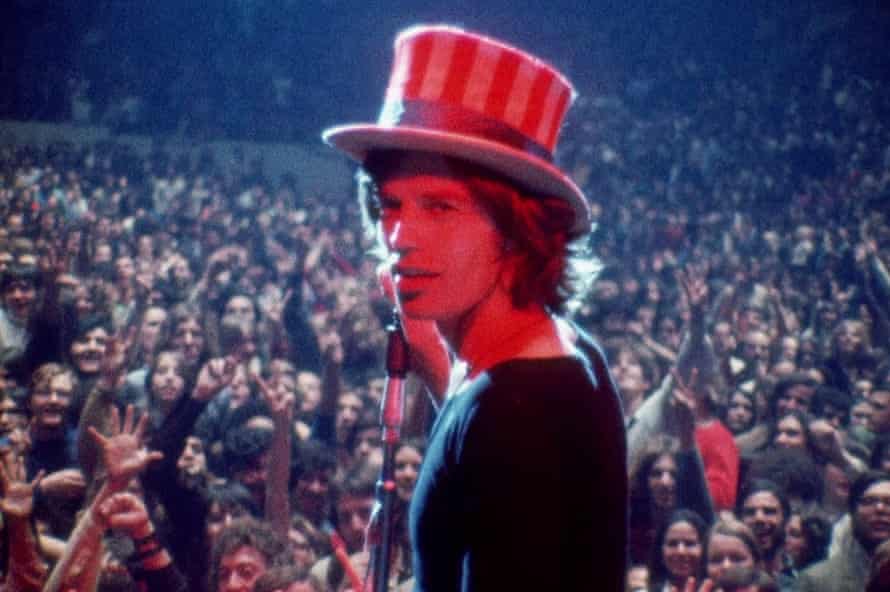 There's no shortage of Rolling Stones documentaries, from Godard's One Plus One aka Sympathy For the Devil and Robert Frank's little-seen Cocksucker Blues to Martin Scorsese's more recent Shine a Light. But the creme de la creme, the absolute exile on the band's main street, is the Maysles brothers' account of the band before, during and after the horror of Altamont.
Lyrical filmmaker Paul Kelly finds Lawrence, lead singer of indie gods Felt, glam Denim pasticheurs and Casio-pop pioneers Go-Kart Mozart, a little hot on his heels. He risks being evicted from his HLM apartment while he is recording a new album. Yet in his refusal to sell, Lawrence is an enduring symbol of artistic purity. Explaining his resilience, he says: "No one else has gone this far and failed."
Alongside Some Kind of Monster and DiG!, here's another slice of truth from the 2000s, the main difference being that the band in question, a Canadian metal band, came close to fame without ever really making it big. A reunion tour provides an almost real-life equivalent of Spinal Tap.
Penelope Spheeris directed the first film about America's response to punk, with interviews and performances from Circle Jerks, X, Black Flag and Germs, the latter's menace tempered by stocky singer Darby Crash, notorious for covering himself in butter peanuts and diving through broken glass to cover up the fact that his band couldn't play. Quality control remained high for the Spheeris follow-ups, Part II (on the metal) and III (the homeless punks).
This filmed diary of the Sex Pistols' fateful 1978 tour of the United States zigzags between vaudeville in the United States and interviews from home with establishment figures closing their ears to the cries of punk ("I'm not going listen to what they say until they learn to enunciate clearly and speak correctly in Queen's English"). An ominously compelling climax is the sequence of Sid Vicious and Nancy Spungen lying in bed like the anti-John-and-Yoko.
4. DiG! (2004)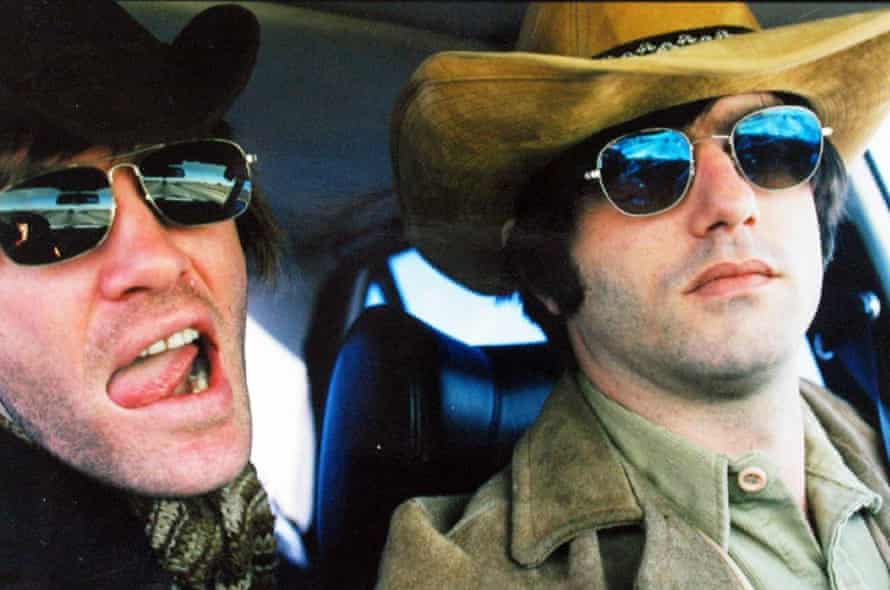 Two bands for the price of one: The Dandy Warhols ride the fast train to stardom and adulation while their psychedelic brethren, The Brian Jonestown Massacre, languish in semi-obscurity, their integrity intact, their sanity perhaps be less. Ondi Timoner summed up 1,500 hours of staggering footage to create this study of luck and self-sabotage in rock 'n' roll.
Metal giants Metallica quietly crumble in this long but haunting documentary that finds them plagued by indecision and uncertainty as they grapple with their unrivaled success. With one band member gone and another entering rehab, the band members submit to a "performance enhancement coach" who creeps creepily into the creative process.
DA Pennebaker's fingerprints are all over musical cinema (Monterey Pop, Ziggy Stardust and the Spiders from Mars). But his masterpiece follows a restless, searching Bob Dylan on his 1965 tour of Britain, clashing with reporters, holding court among his peers (Joan Baez, Alan Price), mocking others ( sorry, Donovan) and, along with the Subterranean Homesick Blues cue-card sequence, helping to invent the pop promo.
1. In Bed with Madonna (aka Madonna: Truth or Dare) (1991)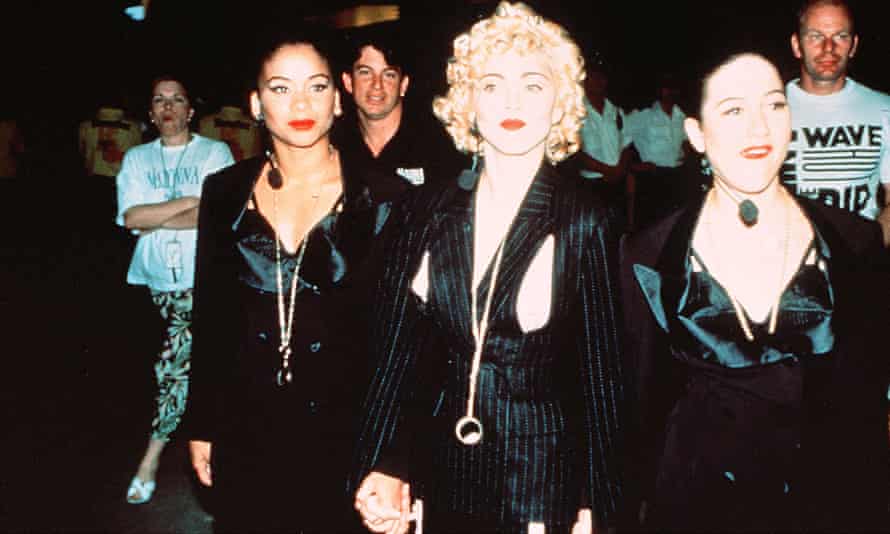 Part of the chemistry of a great musical documentary is capturing the subject at exactly the right moment, and Alek Keshishian couldn't have aimed his cameras at Madonna at a better time. In the midst of the inventive and influential Blonde Ambition tour, he finds a self-assured genius who is a magnet for controversy, as well as other stars: Warren Beatty announces that Madonna "doesn't want to live off camera", Antonio Banderas resists his advances, Kevin Costner is severely insulted. But this thrilling film, split between black and white for off-stage and color for the front of the screen, gives the lion's share of screen time to the bickering and excitable dancers who make up the singer's extended family. .