RICHLAND, Washington-
The Tri-cities were a secret gem when it came to bands of artists coming together during the punk rock era of the mid-80s and 90s.
Tony Moser, director and producer of a new documentary "All Ages Show," digs deeper into the story of where it all began.
"I remember the music scene here in the 90s was so big. Seattle was kind of huge and at the same time we had a really big music scene here and every weekend the hoe was packed, the fields of fair, all kinds of places were packed, like a thousand kids would show up," Moser explained.
He had the chance to interview several artists and producers who lived the punk rock life here, including Nate Mendel of American rock band Foo Fighters. Mendel got his start in Richland with a punk rock band called Diddly Squat.
"He had no idea how important his band was here because he didn't realize they were sort of the spark of a new generation of bands that came out here," Moser continued.
Coincidentally, the other band that debuted in the Tri-Cities was Scream. Fellow Foo Fighters bandmate Dave Grohl was the drummer for Scream and they got to play alongside Diddly Squat in 1987.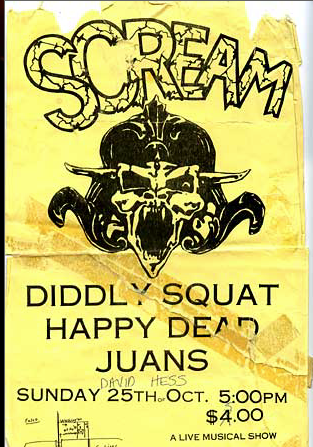 "I found it fascinating that Dave Grohl and Nate Mendel, two of the Foo Fighters, played here in Tri-Cities together. It kind of sparked my interest in the history of the music scene here," he said. he continued.
Moser says he wanted to edit the documentary showing the music scene from the 80s to today's various genres with hip-hop, EDM, reggae and many more.
The first performance was at the Uptown Theater in Richland in June, which quickly sold out, but there's still one more chance to see it in Walla Walla at the Gesa Power House Theatre.
Tony Moser says he is currently working on getting his documentary on streaming platforms such as Amazon Prime and hopes to pitch it to Netflix.
You can purchase tickets for the second and final performance at the Gesa Power House Theater online or in person at their box office. The documentary is also available for purchase on Vimeo.
You can watch the full trailer here.